Organizing can be a really bothersome task, unless of course you happen to be one of those people who really like a place for everything and everything in its place. Anyone who happens to struggle with the issue is probably aware that staying organized over long periods of time can be a real challenge.
Clutter is not only pretty unpleasant to behold, but it is also something that closely reflects our mental state and what we do with our lives at any given moment. Staying organized will take discipline and persistence or else you will be facing a truly chaotic situation.
There is no storage solution that will be universal, so you will need to consider different solutions to the problem if you want to avoid the worst of it. You will need to get down to brass tacks and figure out the underlying cause for all of this by addressing and solving it:
• Disorganization as a habit
If this is the case, then your disorganized state will be a bad habit you may have developed as time goes by. When it comes to habitual disorganization manifesting then that is a behavior that could be categorized in different ways: stacking, piling, stashing, hiding and so much more.
If you happen to suffer from this then you will need to understand how it becomes a part of your daily habits. The real issue in most cases is that it becomes a part of our personality and we stay disorganized for the rest of our lives if we don't do something about it. You're the only one who can make a difference, so do that now and not later. End procrastination and get to work on house clearance and decluttering today.
• Setting up a system
There is no denying that it requires discipline to stay organized, but you cannot do that without forming a habit. Doing that will require you to prepare for it well ahead of time with a good system of organizing, such as getting used to working on a room by room basis for organizing purposes.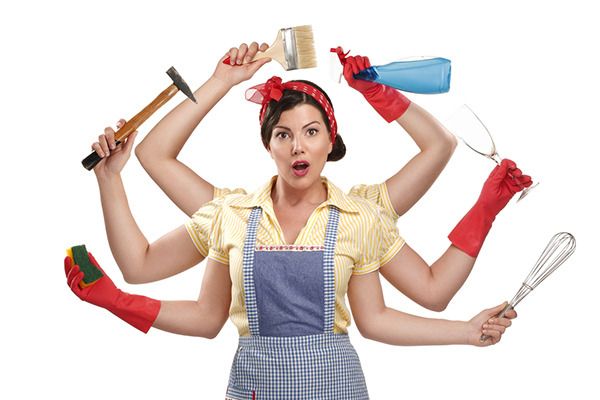 Start small and work your way from there, setting up different groups of items meant for different purposes. A good example of that would be one pile where you place items meant for donations during decluttering, one for selling purposes and one for items you will actually keep. This phase is extremely important, as it will let you make the job easier further down the line as time goes by.
• Working with professional clearance companies
This should let you handle everything in a really unique way, as they will give you the edge you need to make your organizing easier, especially if you plan on this as something you want to do every year. Get around to it, scout the market for potential clearance companies and see which one has the best track record out there to make your organizing efforts easier than ever.
Now that you know the reasons for being disorganized and you were also given certain solutions, I hope that you will be able to find the answer of how to do away with clutter and I also hope that your chores and other activities will be more successful because of being organized.